Theo tin APEC Secretariat
Ministers Issue Statement on Women's Economic Empowerment
Hue City, Viet Nam 30 September 2017
Issued by the APEC Women and the Economy Forum
Ministers and officials from the APEC member economies issued a statement following their four-day meeting in Hue City to enhance women's economic empowerment and inclusion in the Asia-Pacific in the face of rapid change.
The statement reflects the outcomes of the APEC Women and the Economy Forum chaired by Viet Nam Minister of Labor, Invalids and Social Affairs Dao Ngoc Dzung and is informed by the voices of women entrepreneurs and business and gender groups.
It describes joint actions to be implemented by APEC economies over the next year to support women's access to capital and markets; skills development; leadership; and application of innovation and technology.
Click to view: APEC Women and the Economy Forum Statement
The next APEC Women and the Economy Forum will take place in Papua New Guinea in 2018.
# # #
For further details, or to arrange possible media interviews, please contact:
David Hendrickson +65 9137 3886 at drh@apec.org
Michael Chapnick +65 9647 4847 at mc@apec.org
More on APEC meetings, events, projects and publications can be found on www.apec.org. You can also follow APEC on Twitter and join us on Facebook, LinkedIn and Instagram.




​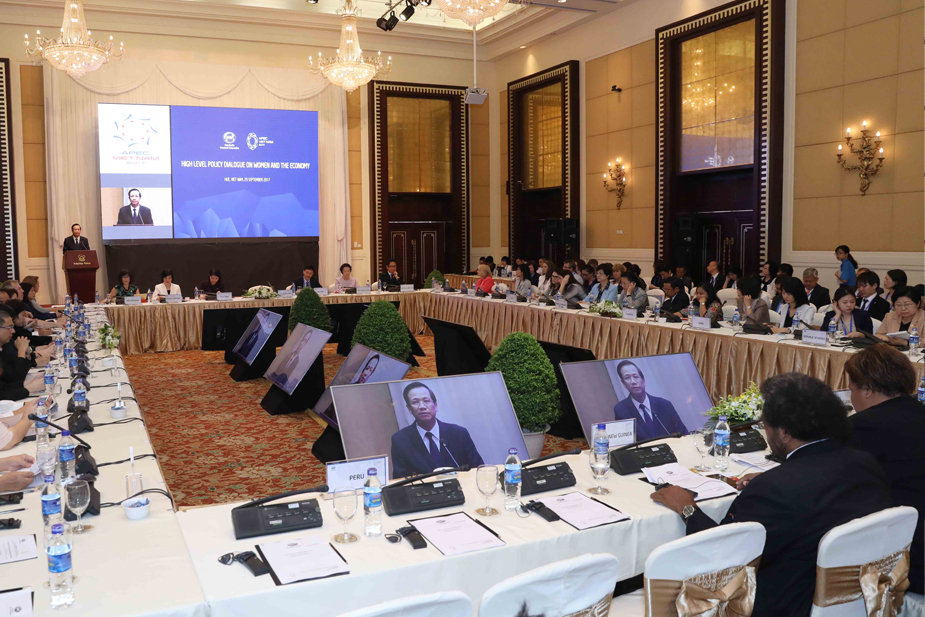 https://www.apec.org/Press/News-Releases/2017/0929_wef_statement